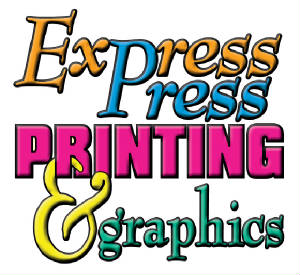 Welcome!

Express Press Printing & Graphics is an independent, family-owned business serving the Eugene /Springfield area since 1975.
Our services include offset and digital printing, copying, and graphic design services.
Brochures - Postcards - Business cards - Posters - Flyers - Envelopes - Forms - Banners - Dog Tricks
Cost-minded Solutions
We work with our clients to assess their needs, and determine the most appropriate, and cost-effective products.

Good service should be no-nonsense. To start a new project, click on the Customer Service Center tab. For design and file transfer guidance, click on the Resources and Support tab.

Want to talk to someone? Just call (541) 687-1246. We're ready to help!


We have moved!
We are now working from a secret deep woods location.
Except for walk-in service, we have the same capabilites as before.
We are ready to take care of your printing projects.
541-687-1246
P.O. Box 23005
Eugene, OR 97402